On 25th june when amazon (amzn) launched other products too in the existing category, i was pretty excited to see the product i wanted at an unbelievable rate.
this was the product i ordered paying through credit card as no COD option was available.
http://www.amazon.in/Western-Digital-Black-Desktop-Internal/dp/B003N1P4EU/ref=sr_1_3?ie=UTF8&qid=1372235323&sr=8-3&keywords=WD 1TB Black
i paid rs 4390 + 48.9 shipping charge for the product.
Product shipping was pretty fast as in 2 days i got the product from chennai to mumbai. but when the aramex courier guy handed me the product i was surprised to see the product packaging.
1.
This is the whole n sole package in which HDD was there. only it was wrapped in lots of tape, no box,no bubble paper,no protection of any kind.
2.
This is the envelope inside which the bill was there. Note no mention of amazon anywhere
3.
This was the label pasted on top of the package. Again no mention of Amazon anywhere. it looks like i have ordered from supreme computers and passing the blame on amazon.
4.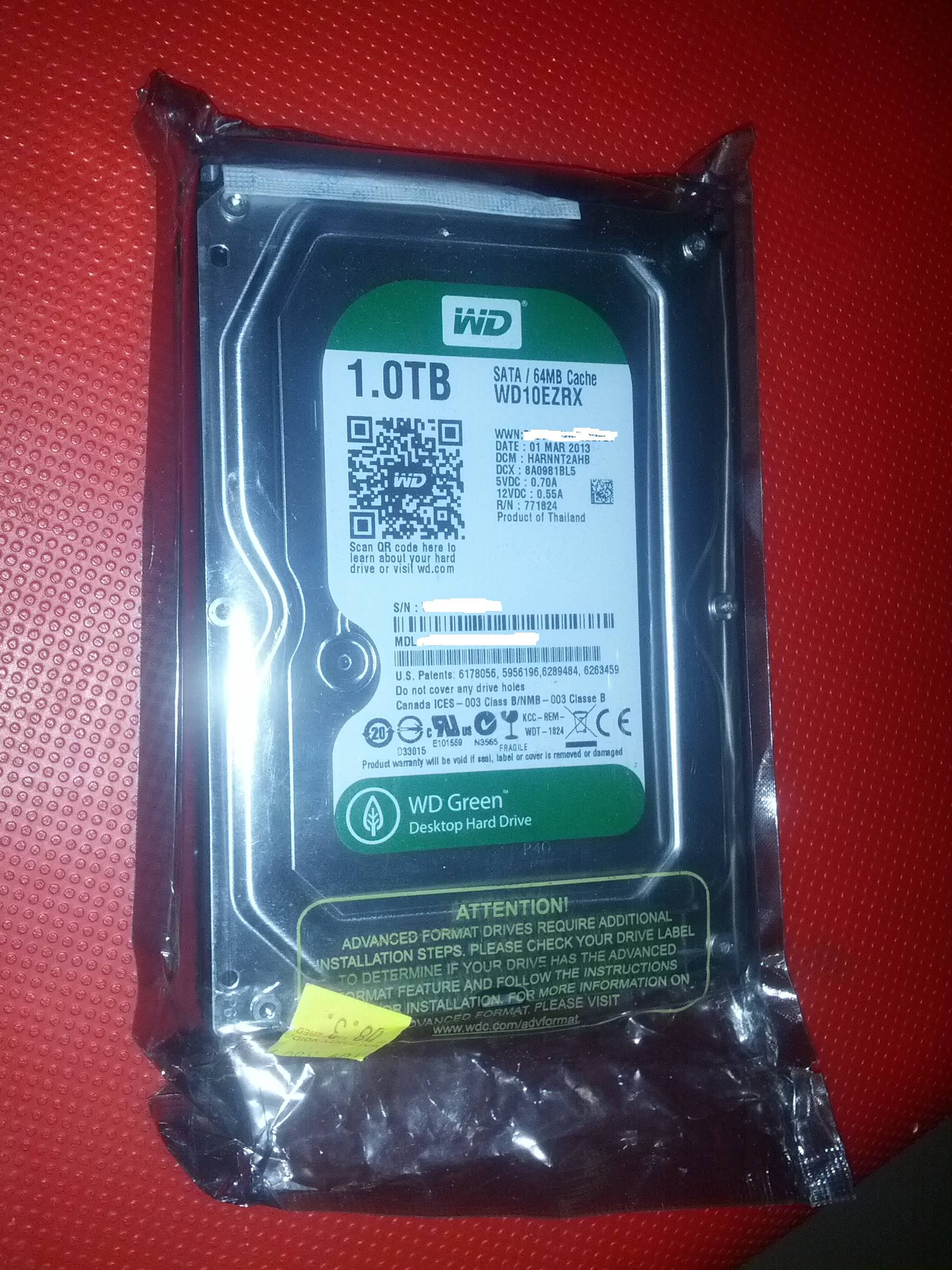 Here is the "green" HDD. now i have posted everything i got. i have not thrown a single thing (not even a piece of plastic) except for the sticky brown tape which was wrapped around the package. so you can imagine how the product was shipped from chennai to mumbai. it could have easily been damaged in shipping only, if the product was correct also.
Apparently amazon does not has any kind of payment protection mechanism like paisapay(ebay), trustpay (snapdeal). so the money goes to the seller w/o any verification of the product from the buyer
So they told me after the product is shipped back to the seller from that day within 14 days the payment will be refunded.
I am surprised they did not put such mechanisms in place while going online.
So now i am at the mercy of the seller (in whom i don't have any faith) to pick up the product asap