Well-Known Member
Disciple
Expected Price (Rs)

8000
Shipping from

Delhi/NCR
Item Condition

4 out of 5
Payment Options

Cash
Bank Transfer
Purchase Date

Jul 8, 2020
Shipping Charges

Local buyers only
Have you provided two pics?

Yes
Remaining Warranty Period

2 years 3 moths
Invoice Available?

Yes
Reason for Sale

Want to upgrade to qHD
Product link:
https://www.amazon.in/Acer-B227Q-21-5-Full-Monitor/dp/B0792TPZ5T/
Want to sell this monitor, preferably locally otherwise shipping would be at buyers cost & risk.
Price is fixed
as this monitor is within warranty & a new one is sold for at least around 10k with offers. I got this monitor for my WFH needs due to its ergonomic stand at around 12.3k.
Condition
: Monitor is a bit dusty from regular usage but there are no physical damages nor any functional issues & it works absolutely fine.
Features
:
Although this is a work oriented monitor, it does feature a 75Hz refresh rate with support for Freesync & G-Sync. I have tested for both & it works absolutely fine.
It also has a height adjustable stand with tilt & pivot motion ranges.
It also has speakers(Workable) as well as a webcam with mic(Pretty bad). It also has a USB 3.0 hub with USB ports on the monitor side.
Note:
Regarding panel issues. It has one major dead pixel which is noticeable on a
Red
Black
background but works fine for other colors. There
are a couple of
is one more pixel
which also seems slightly turned off on
red
black background but these are very difficult to notice. Please refer below images for more details.
I have all the original cables (Power, USB hub, DP etc.) as well as the original box that this came in. In case of shipping, I'll be using the same packaging to ship the product.
Regarding payment, I can accept bank transfers as well as UPI... whatever works for the buyer.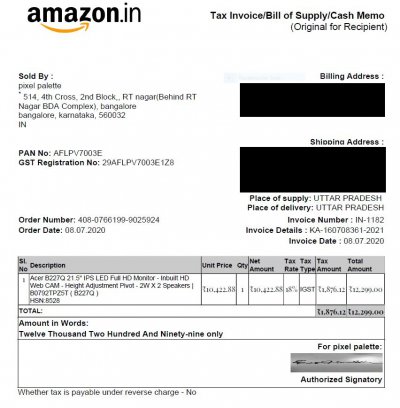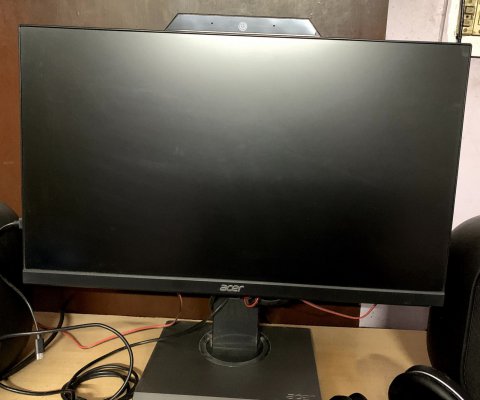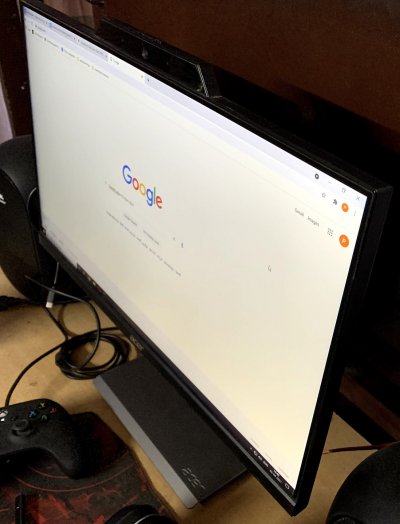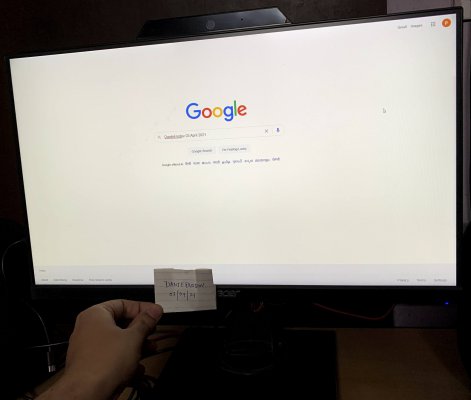 Major dead pixel. This is just part of the display & the best way I could capture it. It is again only 1 pixel.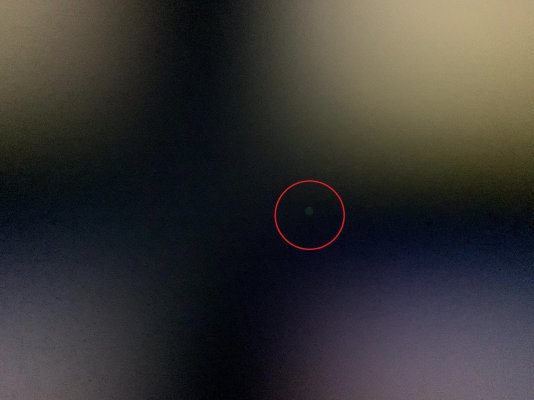 Minor dead pixel. This is again just part of the display & is only 1 pixel.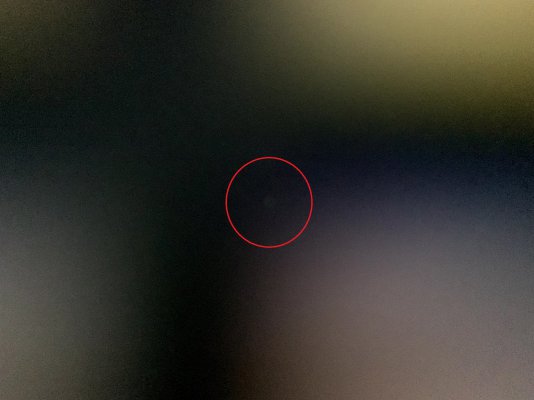 Please note that the black uniformity in these pics is only visible through camera. In real life in a pitch black room the panel has a very uniform black panel but somehow the camera is picking something else entirely for some reason.
Last edited: