Expected Price (Rs)

11000
Shipping from

Delhi/NCR
Item Condition

4 out of 5
Payment Options

Bank Transfer
Purchase Date

Aug 12, 2017
Shipping Charges

Excluded - at actuals
Have you provided two pics?

Yes
Remaining Warranty Period

NA
Invoice Available?

Yes
Reason for Sale

Upgraded
For sale are following items:
Ryzen 5 1600
Purchased on: 12th August 2017
Item Condition: 9/10
Description: Item condition is functionally excellent. Works as expected & cosmetically slight thermal paste present on the IHS. This item comes as is
with no box & cooler. You just get the CPU
, that's it.
Gigabyte AB350 Gaming 3
Product URL:
https://www.gigabyte.com/Motherboard/GA-AB350-Gaming-3-rev-1x#kf
Item Condition: 7/10
Description: This is functionally excellent with no issues that I know of as such. All pots & slots work as expected. Please note that this is first generation Ryzen so it has its own issues which are not as such related to the motherboard but applicable to the whole generation. For example, memory will not work at XMP... & you'll have to manually fine tune it. So do your own research before hand. Other than that, the board is slightly dusty which is why it is a 7/10. Otherwise it has been working flawlessly all these past years with an RX 570 & has been totally rock solid for me. Motherboard will include: box, manual, two very old SATA cables, AM4 backplate plus default mounting, IO shield & the motherboard itself.
Note:
Most of Ryzen 1st generation processors have trouble reaching 3000MHz DDR4 frequency. But this combo has been doing 3200MHz Cl16 from day one with my HyperX predator 16GB kit using manual timings & has been rock solid & completely stable for me. Of course your mileage may vary. Please see below for details.
Selling both Ryzen 5 1600 & Gigabyte AB350 Gaming as a combo only

Price: 11,000 Fixed
Would prefer local buyers in Delhi/NCR who can do a pick up from my place or you can arrange your own shipping.
Product Screenshots: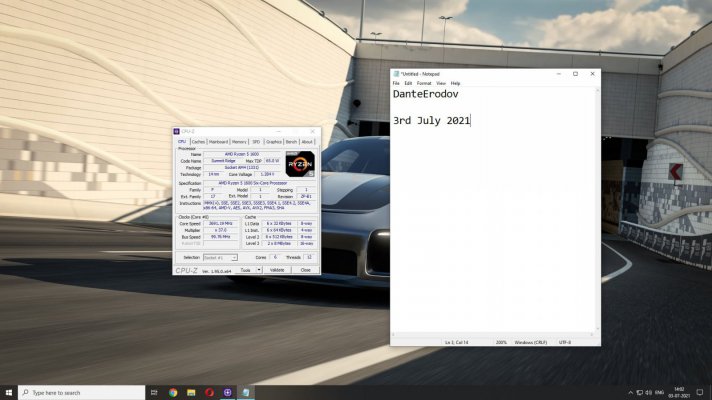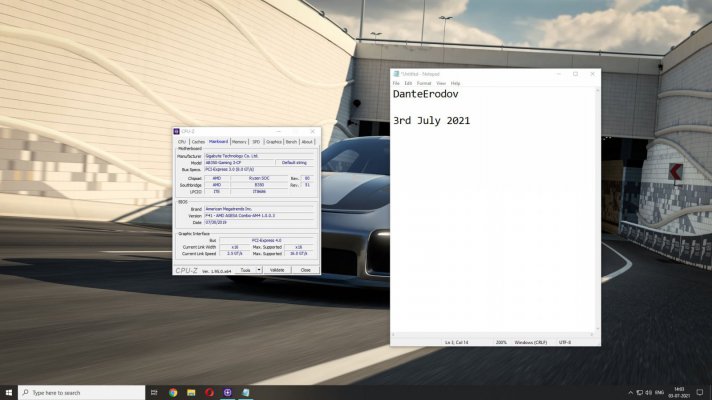 RAM at 3200MHz CL16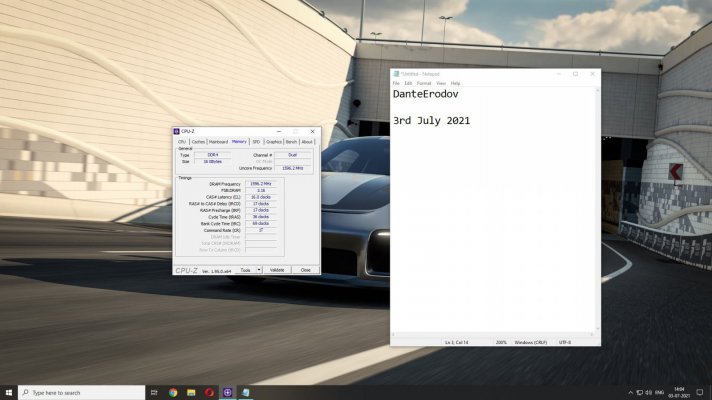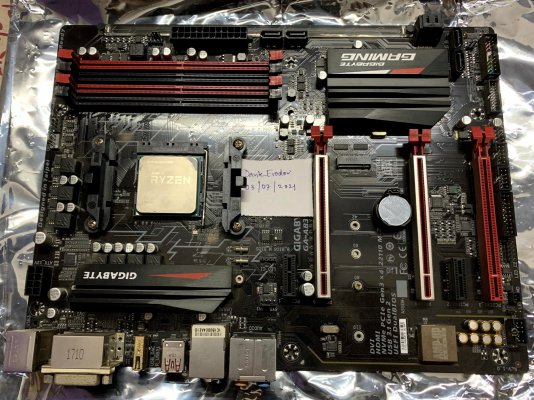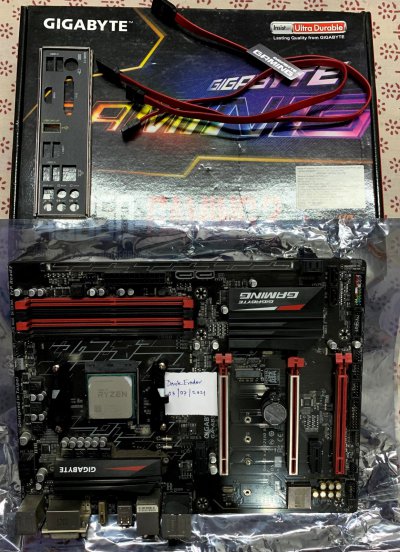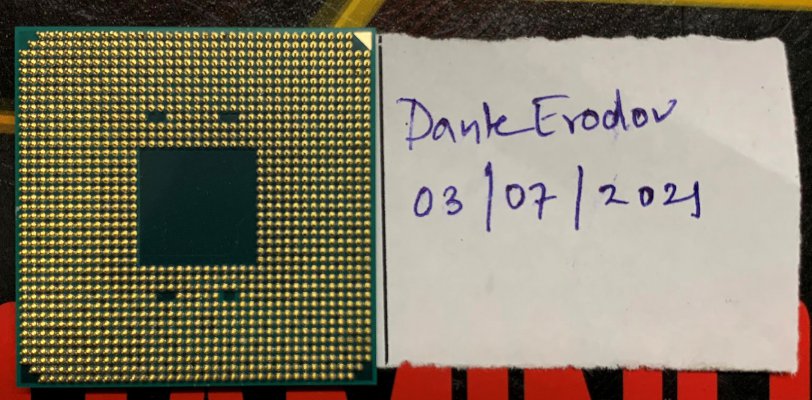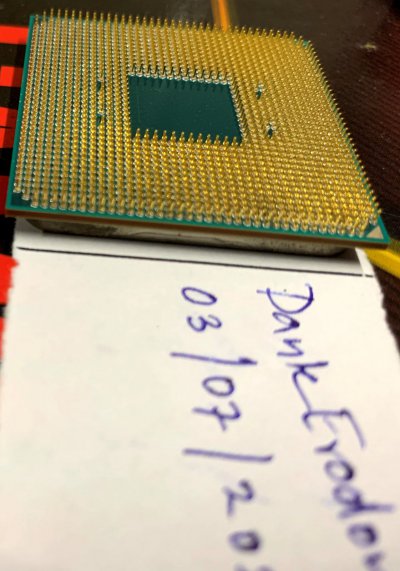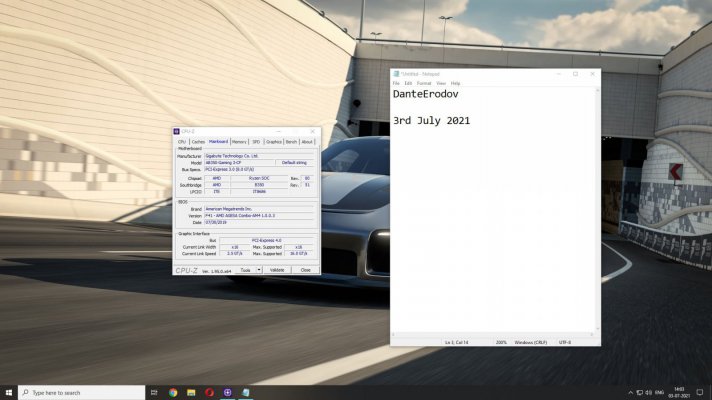 Bill copy: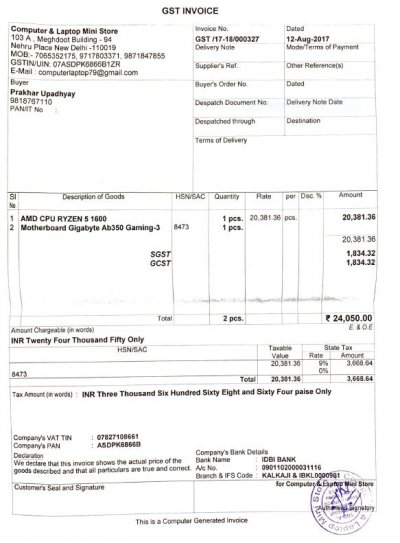 Update 5th June:
Sold to
@madmaniac
. I have received full payment from him except for shipping cost which will be paid upon shipping. Will be shipping the product by Wednesday.
Last edited: